PMC National MDCAT Registration will start soon. The MDCAT will conduct across the country by PMC. Here is the step-by-step registration process.PMC Will conduct National MDCAT in 20 cities of Pakistan.
According to Health Minister Qadir Patail, MDCAT Portal for Registration is open again. Candidates can apply from 10 Sep to 25 September 2022.
Please write Your Questions/Opinions in the Comment Box. Please read the complete article. The answer to Frequently asked questions at the end of the article.

More than 200,000 candidates completed registration till now.
ELIGIBILITY CRITERIA
Minimum 70% marks in F.Sc. (Pre-Medical) or equivalent(with Biology, Chemistry, Physics/Maths as major subjects). a. b. Candidates awaiting results may also apply.
Who Can Apply for MDCAT 2022?
As per Admission Regulations-2022 of Pakistan Medical Comission·(as amended on 14th May 2022), a candidate must have passed intermediate/HSSC Pre-Medical Group or Equivalent Examination (e.g., A-Level, 12th Grade, etc.) with a minimum of 70 percent unadjusted marks (770/1100) marks. However, those awaiting results can also apply.
MDCAT REGISTRATION PROCESS
Here is the National MDCAT Registration 2022 Online process by PMC.
Register by using CNIC/B Form Number/Passport Number, Mobile number
Login to your account by using the credentials created in step b above to fill the application form (Personal & Academic Information etc.), upload the following documents
Passport size latest photograph with blue or white background
CNIC/B-Form/NICOP or Passport.
After the application form is saved, the candidate will be prompted to Print the fee challan.
Candidate to deposit the fee challan generated through online application in any branch of HBL, ABL, or MCB in cash by 2nd June 2022. The fee amount is Rs.6000.
The candidate is required to scan and attach the paid copy of the fee challan by login back into his/her MDCAT portal account.
After uploading the paid copy of the fee challan, please click the "Final Submit" button to submit your application. (Candidate to make sure that his/her information is entered correctly before final submission).
Login onto the PMC Exam Account From 20th July to 25th July to schedule your exam. Scheduling of exams shall be based on a first come- first serve basis. determined from the date of clearance of the Fee.
The candidate must download the National MDCAT Syllabus. It will help to prepare according to the paper pattern of NMDCAT. This test is mandatory for all aspirants who want admission to medical colleges in Pakistan. You can check your MDCAT Result 2022 from here.
All Applicants of National MDCAT 2022 are required to deposit the application fee only in favor of the Pakistan Medical Commission on the prescribed challan. Previously deposited challans in favor of any other entity/organization will not be accepted. The registration fee is 6000 PKR.
This test is valid for admission to public as well as private sector medical colleges. Aspirants having the domicile of any province as well as the Azad Jammu Kashmir can apply.
Read:- MDCAT Answer Keys 2022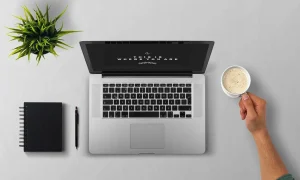 What is the Choice of Center for MDCAT Registration?
He must pick ANY one of the cities listed below as a place that will appear on the MDCAT exam. However, to the extent that seating capacity is available for a given city, the quiz master reserves the right to need a candidate to be transported to nearby cities.
Candidates are informed to select the most convenient area to live in.
National MDCAT Book [Recomended]
Firstly, the candidates must have National MDCAT Book. Place your order below [LIMITED STOCK]. We will deliver via TCS at your doorstep. This is the best book for mdcat preparation.
MDCAT 2022 MCQs Bank
All Subjects MCQs
Recommended By Toppers
Full Lenght Practice papers
Place order here
Frequently Asked Questions
Here are a few questions regarding MDCAT registration.
[mo-optin-form id="SWYtsnSBsw"]
Best Preparation

Get National MDCAT Book, which is recommended by the toppers for quick revision. Place Order below. Home Delivery within 24hours Via TCS.
Is MDCAT Registration Open?
The Registration for MDCAT will officially start on May 25, 2022, as announced by the PMC.
For any kind of help related to MDCAT Registration 2022. we will reply to your questions.
Can I attach a Passport Size picture with "Blue Background?
No, Only a picture with a WHITE Background is acceptable.
How long does it take for the Fee status to update after payment?
Payment Status is Updated within 24 Hours of your payment.
Do I have to attach the Stamped Copy of Bank Challan Anywhere?
No, Bank challans are automatically verified, you do not have to attach your Challan Copy anywhere.
I Have submitted my Registration form and paid the Fee, can I edit my profile now?
Yes, you can edit your Profile except for your Name & Identification number after payment as well.
I want to change my Desired Exam City but I have paid the Fee?
You can still edit your Profile and change your desired city before the registration closes.
I am unable to proceed to the Payment page as it is saying that my Name Verification has Failed?
Your Name in Urdu is cross-verified by the NADRA Record and it isn't matching, please type your Urdu Name in the correct format as per NADRA Record so you can proceed further.
Which Credit/Debit Cards are accepted?
Only 3D Secure VISA/Master Debit/Credit Cards are acceptable
In which Bank I can pay the challan?
you can only pay your Fee in any MCB Bank branch across Pakistan