NTS NUMS Entry Test 2019 re-conducted by the National Testing Service, Across the country in 12 test center. The procedure of test manage by the NTS, From Candidates registration to NTS Nums Result. NUMS Reconduct 2019 Test Date is Sunday 6 OCT 2019. New Candidates Can not Register for the test. You Can Download NTS Nums Reconduct Roll No Slip.Here you can check NTS NUMS 2019 reconduct result. Most of the candidates was absent during the NUMS test.
Preparation For Best Preparation Get NUMS Booklet wich is available online only.
Who is Eligible for reconduct. All the Candidates who have already paid a registred for NUMS MDCAT held on September 01,2019. Will Be  eligible to appear in the NUMS Reconduct. No Fee will be charged for th Re-conduct.
NUMS MERIT LIST 2019
Why Re-Conduct? NUMS Paper was out of the syllabus. And Paper duration was mention 3 hours. But actually it was 2:30h. After the nums entry test which was conduct 1 September 2019, NTS Announce the answer key of NUMS according to the self-scoring system. This key was according to the directions of Pakistan Medical And Dental Concuil 2019 admission policy.
There is the 11 Medical colleges affiliated with the National Univeristy of Medical Sciences-NUMS. One Medical College is Public Sector, Public Sector Medical College is Army Medical College(AMC) Rawalpindi. AMC offers MBBS and BDS Degree Preogram. other Private medical colleges affilated with nums.
How To Get Print Out New Admit Card. It is mandatory for Candidates to Print Out His/Her new admittance Card. The Candidate Requires to check their Roll Number and test center carefully. The availability of the card will be announced here shortly.
UHS Merit List 2019
NUMS Entry Test 2020
As official sources, the NUMS Entry test is canceled. Now NUMS Test Reconduct date is 6th Oct 2019. NTS NUMS Test topper gets 197 out of the 200 marks. His name is Muhammad Aftab from Peshwar center. According to the candidates, the Physics portion was completely out of the syllabus. Candidates and parents call a protest against the NUMS and NTS Across the country.
Read Carefully, This Article Contain Complete in Detail Information. Read This Twice, Still, have a question ask in Comment Box.
NUMS Result
Here NUMS Result 2019 will be available shortly. Come back and check your NTS NUMS Result 2019.
The nums mdcat was not only out of syllabus but the sentence structure of most of the questions was so incorrect making it difficult to comprehend what the examiner was really asking for

— Emman (@emmaaaanT) September 1, 2019
45,000 students appear in the admission test by the national testing service. 10,000 candidates complaint about the test at Citizen Portal. After the huge protest, NUMS Cancelled the test and announce the re-conduct the test. Candidates also record a protest by social media networks.
NUMS Vice-Chancellor Imran Majeed expressed the dissatisfaction over the 1 sep admission test. He was chairing the meeting of Univeristy Examination commite.
Latest NUMS Syllabus 2020
Download NUMS Syllabus and prepare NUMS Mcqs according to NUMS Latest Syllabus.
According to the spokeperson NUMS Syllabus 2019 will be same as previous. No Changes in the syllbus and outline. So for prepration follow the previous NTMS NUMS Syllbus. Reconduct test will also conducted by the National testing service.
Preparation (Best Way In Short Time)
For Preparation Get NUMS Booklet (Online). This is the Short Booklet for the Nums Preparation.  Candidates Can Prepare maximum in short time. You can search Nums Booklet  on google.
Pattern (NEW)
Here is the NUMS Re-Condcut Entry Test Pattern.
Minimum Requirement of reconduct is 120/200 60% Marks
NUMS Entry Test Shall Compromise Single Question Paper, Containg 200 Multiple Choice Question.
There Shall Be No Nageative Marking.
The Duration of the test is 150 Minutes.
There shall be different colur of Question Paper.
Related:- UHS Merit List 2019
NTS NUMS Roll No Slip
Candidate Must Download Roll No Slip of NUMS Re-conduct from the the Website Pakistan Medical And Research Council.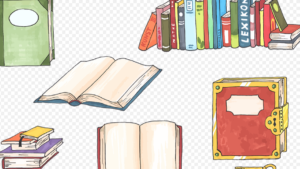 Centres
NUMS Shall Reconduct Entry test in following test centres.
Islamabad
Lahore
Multan
Kharian
Faisalabad
Sargodha
Bhawalpur
Karachi
Hyderabad
Sukkur
Abbotabad
Dera Ismail Khan
Peshwar
Quetta
Mirpur
Muzaffarabad
Frquently Asked Questions-FAQ
Here is the Frequentlt asked question and answer about the NUMS MDCAT 2019 Re-Conduct.
Q.1 Can New Candidates apply?
No New Candidates can not Register for the NTS Nums Re-conduct.
Q.2 Any Fee?
No, According to the VC National Univeristy of Medical Sciences-NUMS, No fee for the r examination.
Q.3 What is the Eligibility Criteria?
As Per PMDC admission rules, Eligiblity criteria is 60% marks in Entry test. 70% marks in intermidiate.