According to the Latest updates 14 grace marks will be awarded to every mdcat aspirant. These grace marks will be added in the PMC Result. The result date is 16th December 2020. Scroll Below to Check UPDATED Result.
The 2nd MDCAT test by PMC date is 13 December. The NTS will take the test of 113  aspirants, who did not appear in the 29 November National MDCAT Test. The Result of PMC MDCAT will be announced by NTS, As well the result can be check on PMRC.ORG.PK via name as well as roll number. For the latest updates about PMC Result 2020 Keep visiting.
Latest UPDATE NMDCAT 2020 result will be announced on 16th December 2020.- Admission portal for applying for admission to all Private Colleges (except NUMS colleges and AKU) shall be open on 17th December 2020. Merit Lists will be issued on 15th January 2021.
Please note that Justice Ayesha has directed Lawyer PMC to solve this matter and also if these controversial mcqs will be counted in the result, Students are welcomed to file a case of Contempt of Court and decision will be in their favour.
I know that we cant trust PMC but, this has put PMC under great pressure !Morever We sent Mohammad Jibran Nasir detailed verdict of LHC and according to him this will favour us in case of SHC and he is detemined as well ❤. In case, if the result will be unfair or these out of syllabus Mcqs will be counted we will again go for contempt of court.
RESULT it's upto PMC that whether they announce result tomorrow or not but be rest assured that announcement of result will bring SHC case in our favour because PMC will not be able to give false hopes of Mcqs deletion before Hon'Court after result announcement.we believe that You should stand and fight till the last until #justice is served.
The Mdcat syllabus was common across the country, Only 3 mcqs answers were same, which has been resolved & 3 grace marks will be given. You can check your result on 16th December at 9.00 am"~ VP PMC Ali Raza
This Artice updates real time about PMC National MDCAT Result. Keep visiting. The MDCAT Aspirant can express their thought by commenting this post.You can also ask any question. We will help you.
After check your PMC Result, Share your makrs in comments box. We will suggest you best field for you. Our career counsleour will guide you free. Best of Luck.
NTS PMC MDCAT Result
The court directed the PMC to announce the result of both National MDCAT together. The new date of mdcat result is 15 December. Further, the merit list of all aspirants will be announcing the same date. The nums merit list will also announce after the national merit list. Each provision will announce their own merit list. The admitting university of the province will announce the merit list.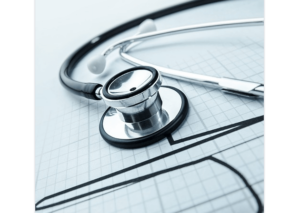 Almost 126k students appear in the MDCAT test across the country in 200 centers. The test centers were managed bt PMC and NTS. After the test, many aspirants claim the test question was out of the syllabus. But the PMC Vice president Ali Raza said there was no question out of the syllabus.
He assures the aspirants if our review committee found any question out of the syllabus we will remove the question. Grace marks will be awarded to all candidates across the board. The grace marks will be added in the PMC result which will announce on 16 December 2020.
Some candidates say there were no objections as promised by the pmc. There is many objections to pmc. Some aspirants on Twitter trends were talking about the leakage of the paper. as the result of nmdcat a well as special mdcat will be announced, the aspirants can check their result by entering their name as well as roll number.
If you need any kind of help do comment, we will help you. do not forget to share this post.